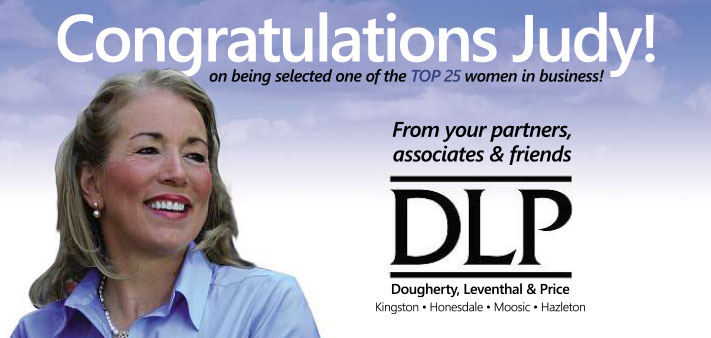 Women in business comprise almost half of the economic base of Northeast Pennsylvania.  And the Business Journal is proud and excited to showcase Judy Price and all 25 of our area's top women in business in our 13th annual special edition publishing inside the March issue. Always an interesting read, Top Women in Business will include interviews with each honoree about their experiences, role models and secrets of their success.
This increasingly popular section always provides an excellent opportunity for any business that may want to promote itself to these accomplished women and target all of NEPA's top decision-makers.
Congratulations Judy!
— —
Brian Price / E-mail: Brian Price
Brian has been practicing law in Northeastern Pennsylvania for the past 17 years. In 2000 he became partner in Dougherty, Leventhal & Price, L.L.P. He is Board Certified in Trial Advocacy, named a Super Lawyer and sits on the Board of Governors in Philadelphia.